Details make the difference to customers. Premier hospitality requires a level of service and experience that goes beyond the norm.
BJ's Restaurant & Brewhouse gets it, and that's why they've partnered with Atmosphere to revolutionize their guests' dining experience. Atmosphere can now be found in more than 220 BJ's locations, providing fun bite-sized programming designed to entertain customers in a business setting.
What to Watch on TV at a Restaurant: A Constant Challenge
Let's be honest. TV screens at a restaurant have little or nothing to offer to guests when there are no sports on. Reruns of old shows, talking heads on mute or even politically charged news coverage. Atmosphere changes all of that, with 40+ channels of short-form viral-style content designed for businesses.
"Atmosphere brings a different level of energy when we're struggling to find something that is live on TV and it really fills the void and makes our guests happy and smile."
"That's going to engage our guests to spend more money, stay longer, have a great time, and that's the hospitality that we really want to deliver here at BJ's."
- J.R. Orr, Director of Operations. Round Rock, Texas.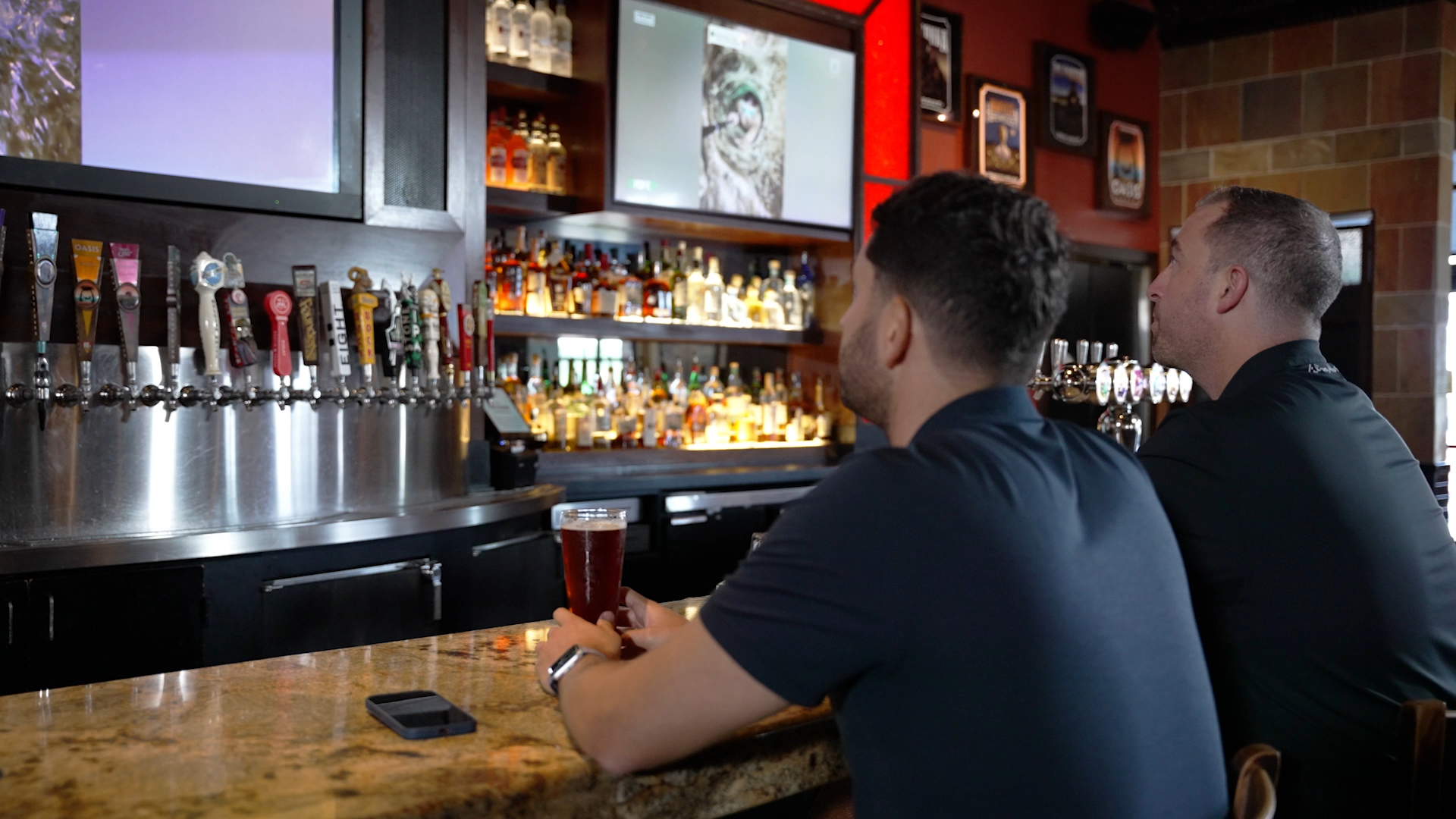 Digital Signage that Improves Customer Experience
It's not just guests who will benefit from this partnership. BJ's Restaurant & Brewhouse operators can also take advantage of Atmosphere's digital signage solutions. By displaying custom-branded ads directly on their TVs, BJ's will be able to promote special events, menu items, and merchandise or even recognize employees and guests through AtmosphereAds.
Unlike other digital signage solutions, the very first ad break following Atmosphere's eye-catching videos is dedicated to the business, making it a more impactful way to communicate with customers.
This easy-to-use tool offers customizations through predesigned templates based on specific themes, making it easy for businesses to create eye-catching ads. We're getting hungry just thinking about it.