The 2023 report from G2 is out and we're thrilled to announce that Atmosphere emerged as a standout winner! In the face of tough competition from various global brands, our unwavering dedication to delivering exceptional value, service, and support truly set us apart. We couldn't be prouder!
G2's research scoring methodology pulls from on-site client reviews as well as data from online sources and social networks to rank businesses around the world.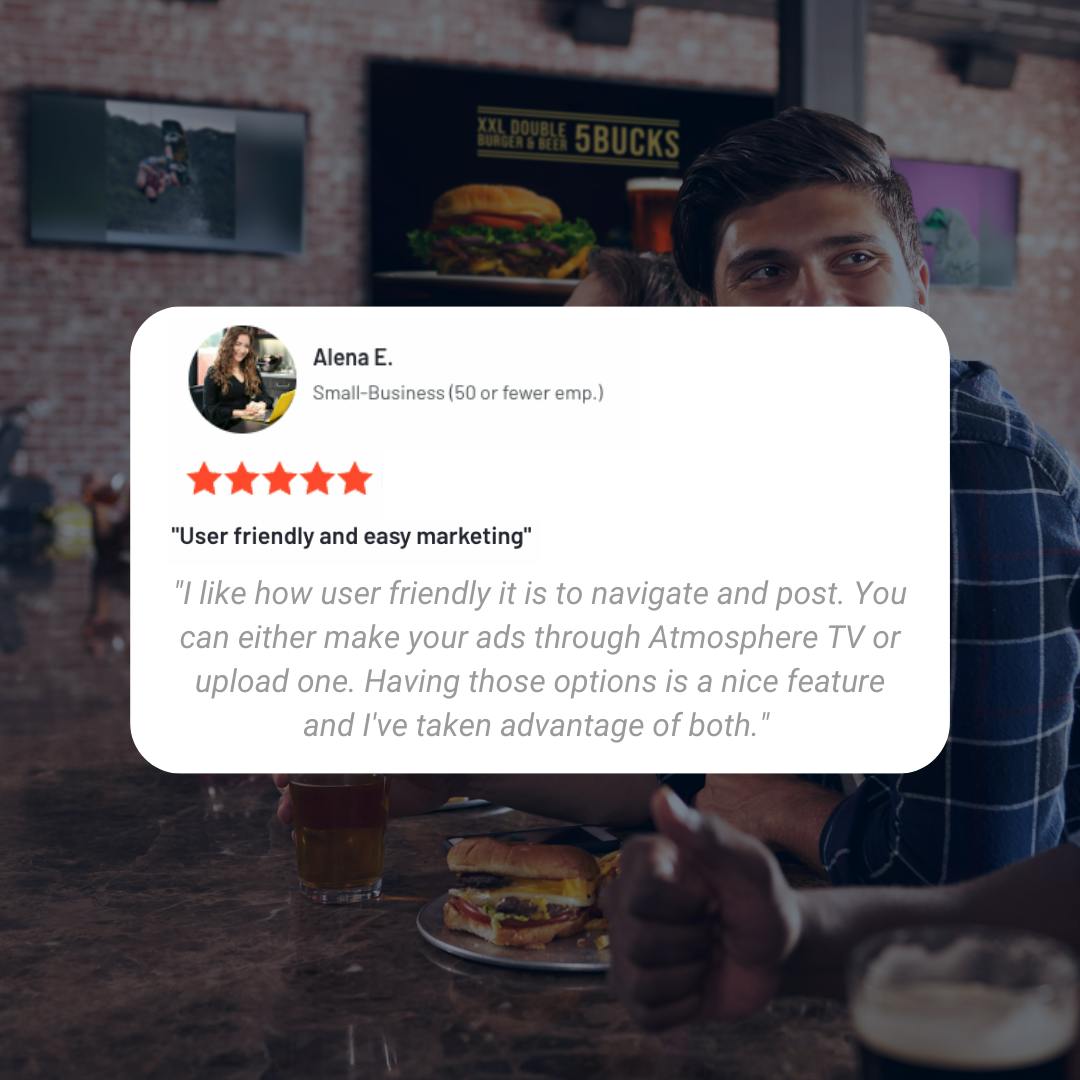 Thanks to our innovative digital signage platform, AtmosphereAds, Atmosphere ranked #1 for 'Easiest To Use in Digital Signage Software.' From local businesses to international enterprises, customers of all kinds trust the Digital Signage capabilities within AtmosphereAds to promote products and increase their profits. This particular award compares products according to their usability scores to streamline the buying process and quickly identify the best products based on real user experiences.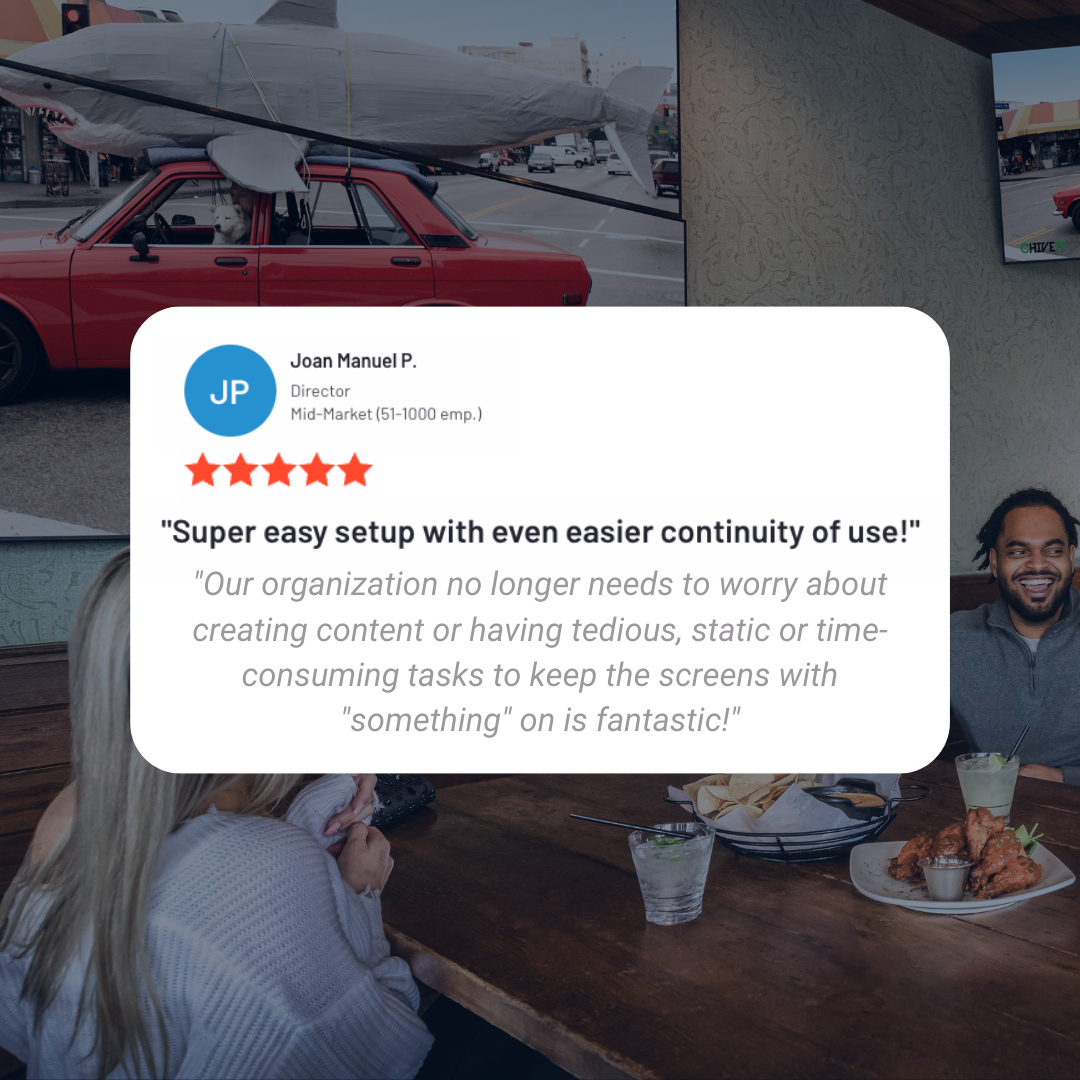 Atmosphere has also earned three major distinctions as an industry leader from G2.
Atmosphere received multiple awards for our outstanding commitment to customer service. These accolades were bestowed upon us based on customer feedback and our impressive placement on G2's relationship index reports. Among companies in the Mid-Market segment, Atmosphere was recognized as the top choice for 'Best Support' and 'Easiest To Do Business With'. This recognition demonstrates the satisfaction and loyalty of our customers, who continue to choose Atmosphere as their preferred option.
"Best Estimated ROI" for Digital Signage Tools
To top it off, Atmosphere also won the Mid-Market category's designation for 'Best Estimated ROI'. This award is based on a combination of estimated time to achieve ROI and time to go live, putting added weight behind our assertion that streaming Atmosphere pays dividends.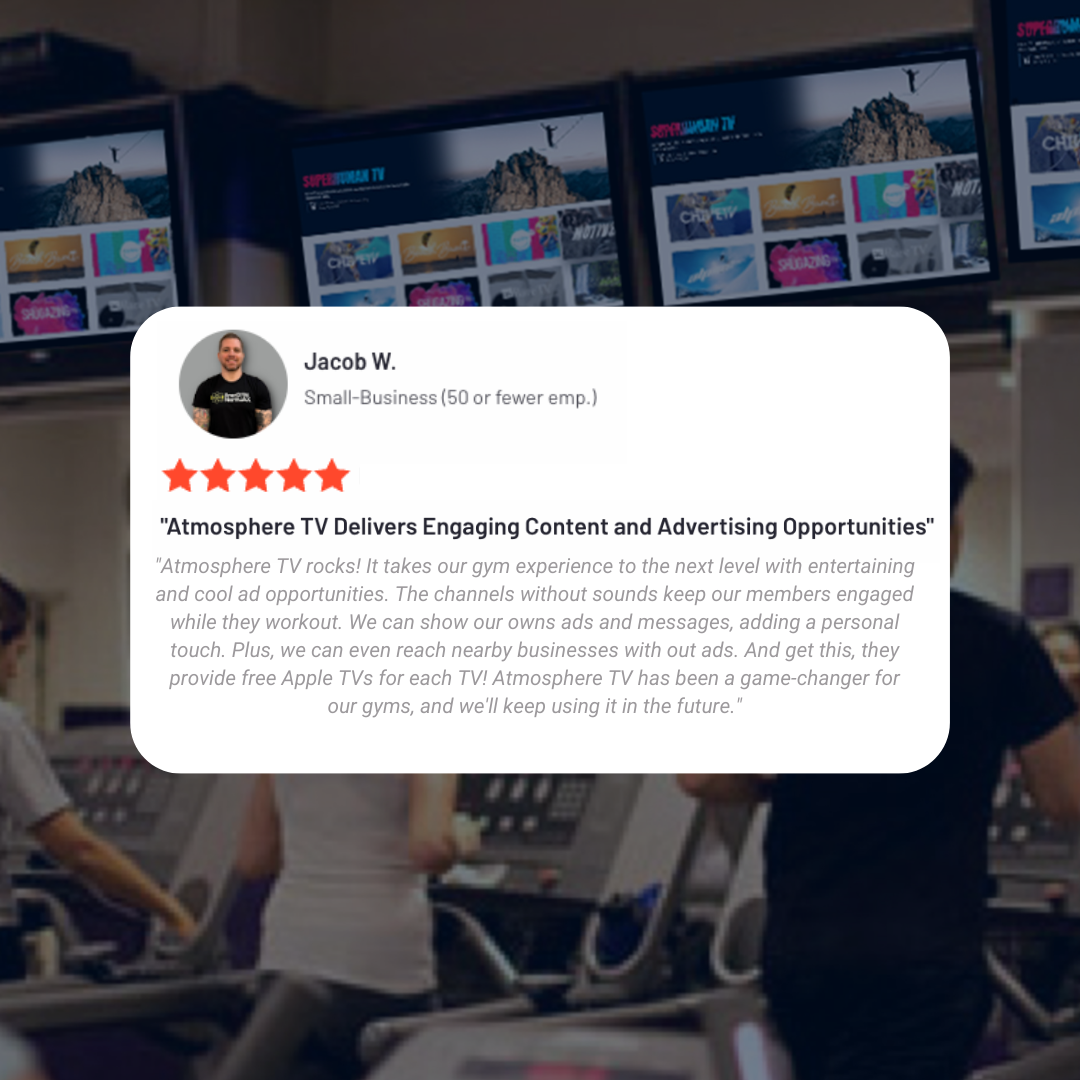 Needless to say, we're absolutely ecstatic to be acknowledged by G2, a highly esteemed source. It's incredibly motivating to know that people worldwide value and recognize the efforts we put into our work. Rest assured, this recognition only fuels our determination to elevate our game even further.
Sign up for Atmosphere Today
From customized branding to socializing to endless entertainment, Atmosphere is a game-changer for any business. Already a customer? Head to your dashboard to create your first promo.