As the slow-season for sports sets in, many businesses are left wondering how to keep their customers entertained. Why? Cable TV for businesses is broken. Without fan favorites like the NBA, NFL as well as college football and basketball, finding quality TV can be challenging and stressful, especially when there's nothing to play on cable but reruns and day-shows. Luckily there's Atmosphere - the perfect solution to keep your guests entertained and your employees sane when the most popular sports aren't on. And with Atmosphere Playlists, you can entertain your guests all summer long with no work required.
Finally... Something for when Sports Aren't On
When we asked ourselves in 2019, "What do businesses play when live sports aren't on?" no one could answer the question. Fast-forward 4 years and the answer is easy: "you play Atmosphere!" Inspired by the lack of entertainment options available during the off-season, Atmosphere is designed to keep customers coming back when a lot of sports are nowhere to be found. And what better way to streamline entertainment than with Atmosphere Playlists!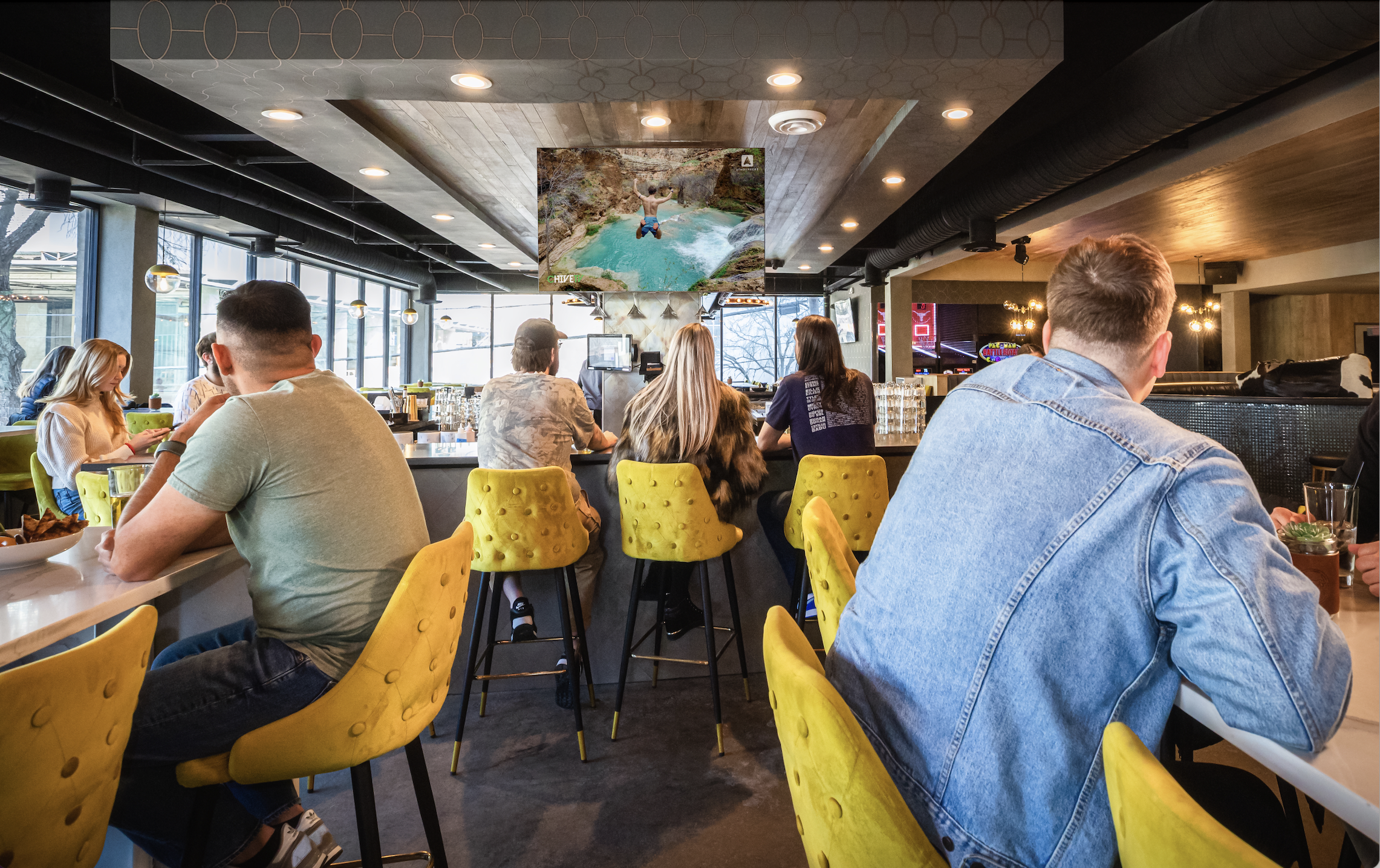 Atmosphere Playlists: The Solution to Your Off-Season Entertainment
Atmosphere's content will keep your guests entertained, but utilizing tools like Atmosphere Playlists will keep your employees sane. Atmosphere Playlists provides your customers with hours of fresh and engaging content without you having to change the channel. With a wide range of captivating content tailored to your business needs, playlists are designed to keep your customers entertained for hours so you can focus on your business. No more worrying about channel surfing through the off-season! With playlists, all you have to do is click play!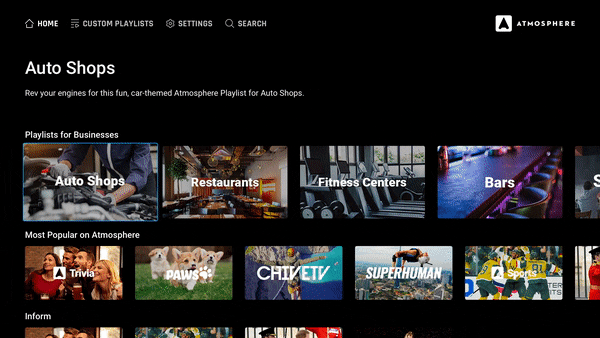 Streamlined Entertainment Matters
Fresh and engaging content added regularly
No more channel surfing
Increase business when sports aren't around
How to Access Playlists
To access playlists, simply log in to your account, create and edit playlists, and watch as your customized content plays on your establishment's screens. Or, you can always access playlists directly in your hub via your remote.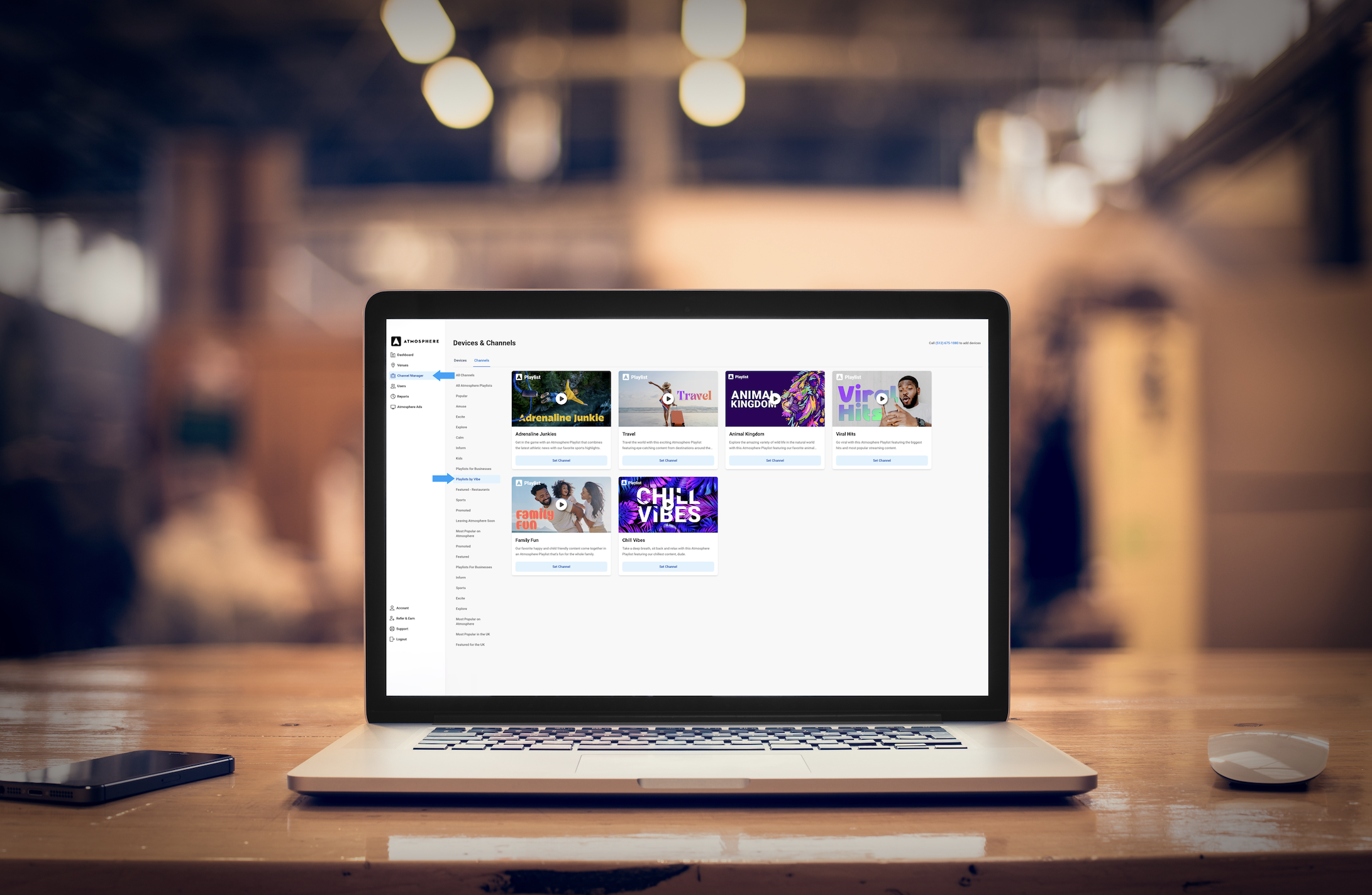 Take Action Today and Experience the Difference
Don't let the end of sports season slow you down - check out Atmosphere Playlists today and keep your customers entertained all summer long.
Sign up for Atmosphere today or call (512) 675-1080 to learn how you can get started!
Already a customer? Head to the Atmosphere Dashboard and try a playlist today.