It's officially October—the month of tricks, treats, and spooky delights! Halloween has always been fun and exciting, but it just got a whole lot better. With Atmosphere, businesses now have an opportunity to engage their customers with eerie and festive content on their TVs. If you're ready to capitalize on the Halloween spirit, Atmosphere is the perfect way to BOO-st your bottom line (see what we did there?).
With endless possibilities at your fingertips, let's explore how you can harness the power of Atmosphere's exclusive channel and digital signage platform to infuse your space with Halloween cheer.
Monetize Halloween with Atmosphere's Digital Signage
There is no better way to monetize Halloween than by leveraging Atmosphere's digital signage. From seasonal specials and spooky events to costume parties and more, it's easy to keep the seasonal excitement alive with custom promotions from Atmosphere. Follow along to see how you can drive business this holiday season.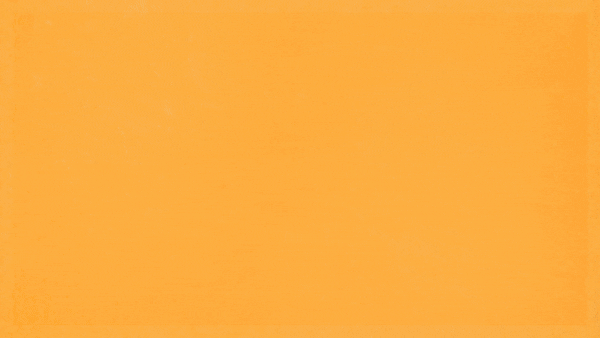 Promote Halloween Themed Events: If your business loves to celebrate, make sure every customer knows how they can join in. Advertising the event on your TVs during business hours will increase awareness and drive foot traffic on the big day.
Everyone loves a costume contest: Host one at your business and promote it with digital signage to maximize reach and revenue within your community.
Create Halloween-inspired Specials: Ever heard of the Spooky Sangria? A Jack-O-Rita? Probably not, but we're not going to stop you from creating it! With the ability to drag-and-drop or use turn-key templates, spinning up some seasonal spirits to capture the hearts of your Halloween enthusiasts has never been easier. There's nothing more instagrammable than a fun, halloween themed cocktail. Make something that stands out from your competitors, promote it all month long with digital signage, and see the power of seasonal-marketing first hand.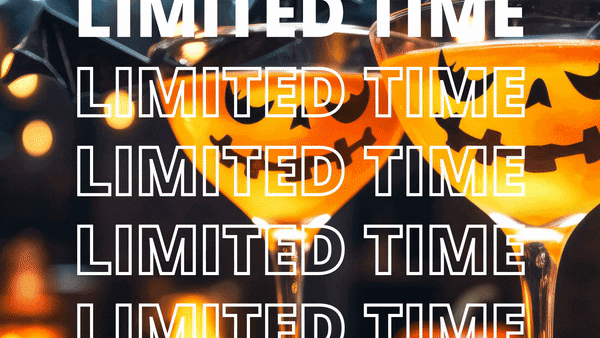 Enhancing Customer Engagement With Halloween TV
As firm believers in ghouls and goblins, we didn't just stop at signage. Halloween TV, our original themed channel, offers a unique way to keep your customers entertained and engaged all month long. Comprised of the craziest customs, the tastiest treats, family-friendly trivia, and more, this channel was built for pure entertainment. By streaming the channel this fall, you can create an engaging atmosphere that keeps your guests satisfied, spending, and coming back for more.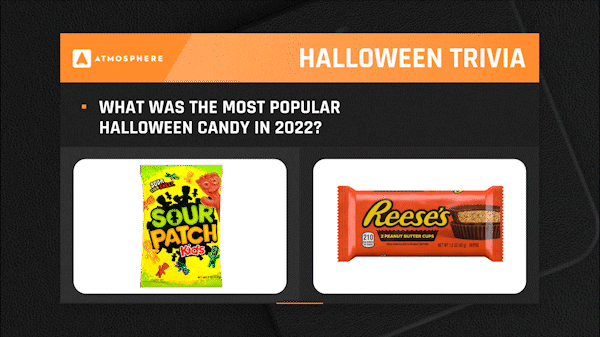 Halloween TV is an excellent way to get your business into the Halloween spirit. Between the engaging, festive content, and digital signage opportunities, your business now has the ability to connect with customers in exciting new ways. Incorporate Atmosphere into your Halloween marketing strategy and create an unforgettable experience this fall.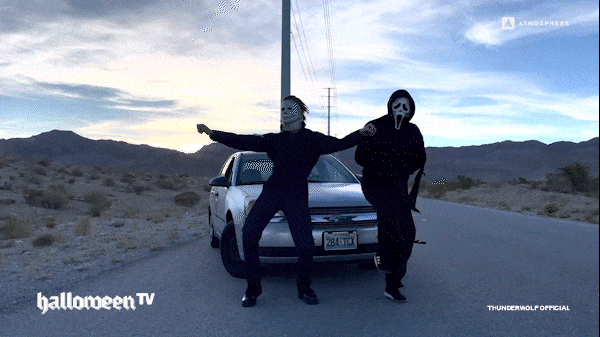 Ready to transform your business TV into a revenue generator this Halloween? Sign up now!