Channels and Videos Designed for Gyms and Fitness Centers
We've all been there, eyes glued to the same boring TV channels while sweating it out on the treadmill. Are your guests sick of watching closed-captioned sports and news highlights? Do you and your gym managers hate having to pick what channels to watch when there are no live sports?
Atmosphere is your answer. With a variety of audio-optional channels and short-form videos, your members will be entertained and your staff will have one less thing to worry about.
Pump up your guests with tips and tricks on the Wellness Channel, laugh with ChiveTV, get golf tournament recaps and highlights with PGA Tour, celebrate amazing with Superhuman, or bring sports back to the center with Atmosphere Sports.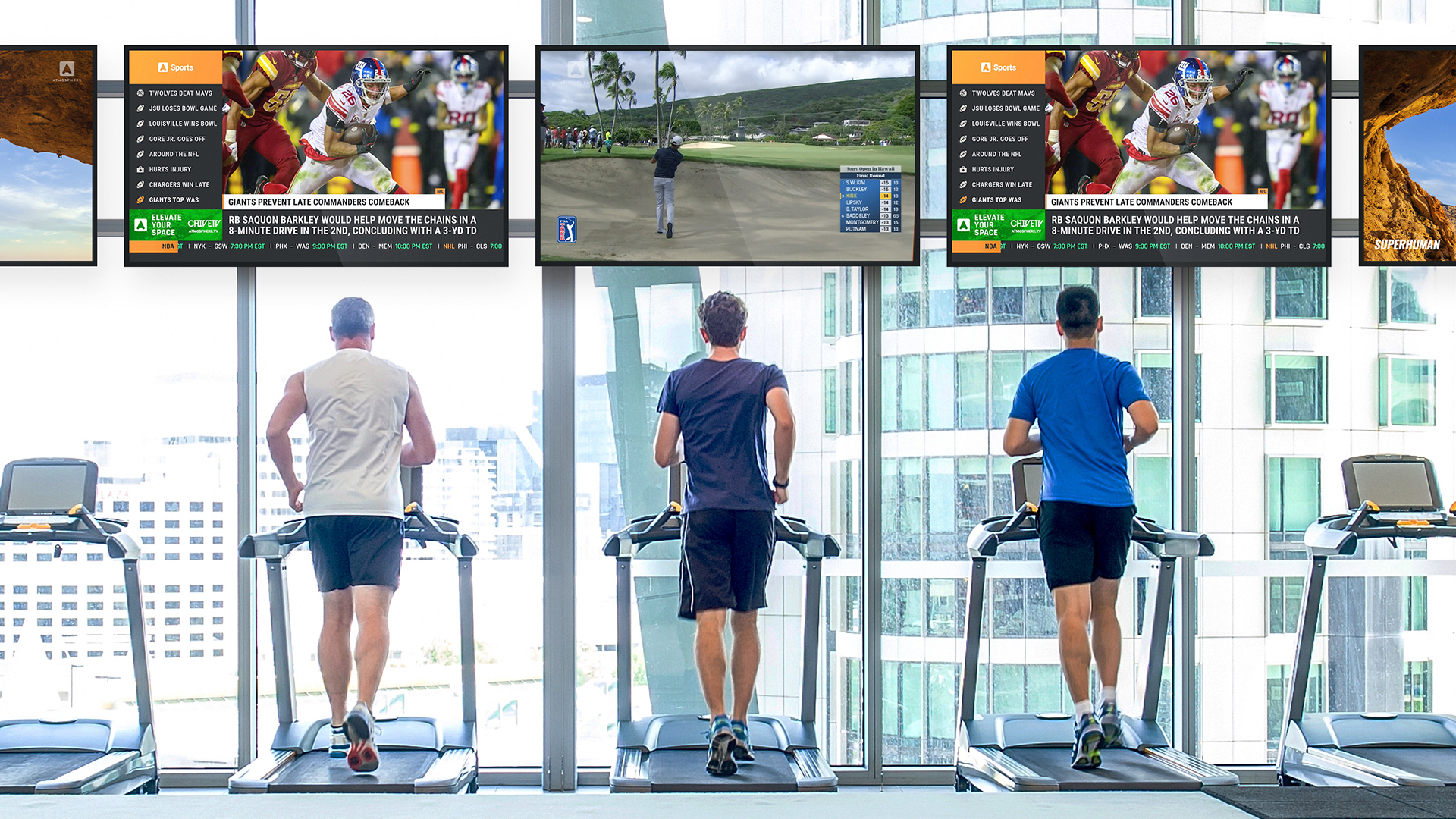 AtmosphereAds: Run Custom Promos on Your TVs
AtmosphereAds lets you run custom promotions on the TVs in your gym or fitness center. Directly after the viral-style videos, your promos will display and capture your members attention. Highlight your gym's monthly specials, new members, upcoming events or workout encouragement from your staff. Not only will it add a professional touch, but it will keep your gym top of mind when members head out for their next workout.
AtmosphereAds is a revenue-driving marketing tool that helps businesses quickly and easily display marketing messages to drive customer action. Taking your digital signage to the next level. This powerful tool offers customizations through predesigned templates based on specific themes, making it easy for businesses to create eye-catching ads.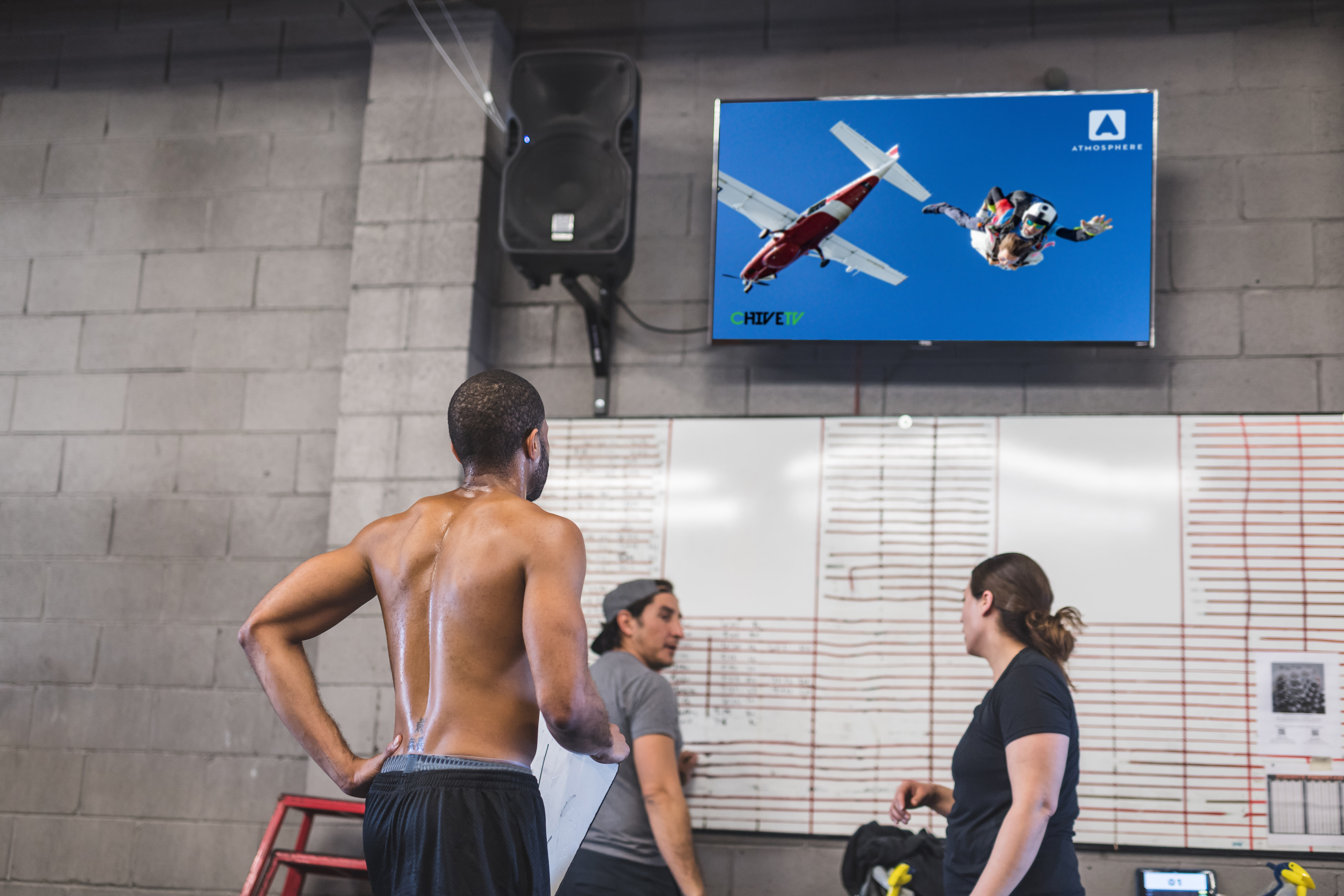 Taking the Gym Experience to the Next Level
The gym is no longer just a place to get fit, it's an experience. With Atmosphere, gym-goers can have fun while getting healthy. From customized branding to socializing to endless entertainment, it's a game-changer. Break the monotony of the gym by giving Atmosphere a try, and watch as members come back for more and refer their friends.
Not a customer? Get Atmosphere for your business today. Otherwise, head to the dashboard to create your first promo.