Atmosphere and Snap Fitness have joined forces to provide a fun and engaging experience designed to make time in the gym more enjoyable.
Have you ever been in the middle of a strenuous workout, trying to push yourself to the limit, but lacking the motivation to cross the finish line? Perhaps it's the political news and boring reruns displayed on the TVs in your gym every single day?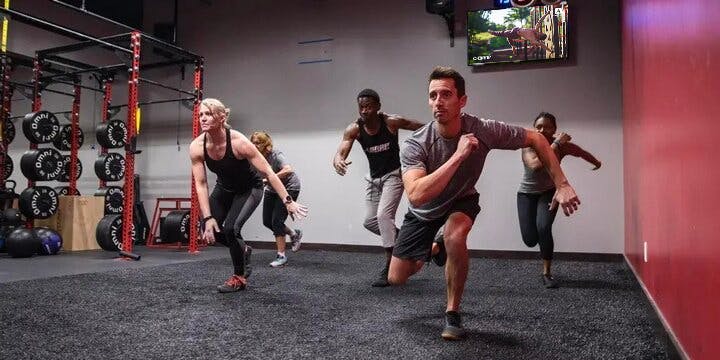 With short-form videos designed for viewing outside of the home, Atmosphere offers an unparalleled entertainment experience that is carefully curated to keep members engaged and motivated throughout their workout. From first-timers to fitness enthusiasts, gym-goers will appreciate an experience meticulously catered to their enjoyment.
Entertainment Designed for a Gym Environment
"Our goal at Snap Fitness is to help our members feel fantastic by creating great environments to exercise. We take special care of the experiences you have in a Snap Fitness gym—the friendly staff to greet you at the door, free member app to inspire great workouts, and the equipment that helps you care for your whole body. Now, Atmosphere is part of that experience as well." - Andy P., Chief Product Officer, Snap Fitness
Aligning Atmosphere with Your Gym's Brand
"Atmosphere's short form, audio-optional content is designed to be seen in environments like gyms and fitness centers. The ability for Snap Fitness to control the content in their gyms, utilize in-venue promotions and maintain consistent branding in over 1,000 Snap Fitness venues is a great fit. Better TV for their customers. Better business for Snap Fitness." - Mike N., Senior Vice President, Atmosphere
With Atmosphere's engaging content and Snap Fitness's personalized training programs, members can take their fitness journey to unprecedented levels. With great entertainment and effective marketing tools in place, customers are more likely to have a positive experience - increasing member retention and referrals.
AtmosphereAds: Driving Member and Guest Action
"The platform allows us to engage, educate, and encourage members on their fitness journeys. Plus, it creates a new channel for our franchisees to communicate with members and advertise in their local market. We're looking forward to serving Snap Fitness communities across the globe with this content!" - Andy P.
It's not just the members who will benefit from this partnership. Snap Fitness owners and operators can also take advantage of Atmosphere's marketing capabilities. By displaying custom-branded content directly on their TVs, they can increase brand awareness, promote special events, and even generate revenue through AtmosphereAds.
AtmosphereAds is a revenue-driving marketing tool that helps businesses quickly and easily display promotional messages to drive customer action. This easy-to-use tool offers customizations through predesigned templates based on specific themes, making it easy for businesses to create eye-catching ads.
See more about Snap Fitness: https://www.snapfitness.com/
Get Atmosphere for your business: https://www.atmosphere.tv/get-atmosphere/